SSCW has participated in an event that was organized by the Environment Department of Damascus City Governorate at Ministry of State for Environment Affairs (MSEA) on the occasion of the International Day of Environment that is celebrated annually on June 5th.
The event was under the patronage of H.E Dr. Nazira Sarkis Minister of State for Environment Affairs under the theme" Illegal Trade of Endangered Wildlife Species". H.E Dr. Sarkis addressed the attendees and focused on the negative impact of illegal trade of wildlife on the ecosystems and described the importance of dealing with illegal trade and highlighted the various efforts and legal and regulatory measurements exercised by MSEA and other Syrian agencies as well as other concerned parties and NGOs in this respect.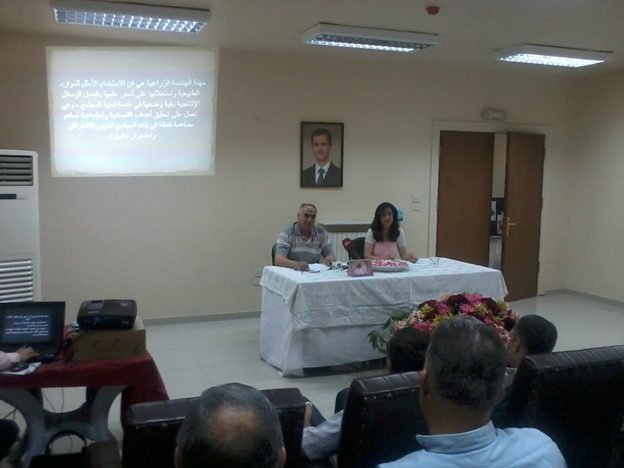 During the event, SSCW has delivered a presentation focused on the definition of illegal trade of wildlife and wildlife trafficking, its risks and threats to wildlife and natural resources. Furthermore, the presentation highlighted SSCW activities related to combating wildlife illegal trading through joint efforts with governmental authorities and civil communities aiming at increasing awareness about illegal trade as well as supporting government for monitoring and surveying markets of wildlife and capacity building for surveying and training. Other governmental participants and concerned NGOs have also made other presentations related to other environmental topics as well as the issue of combating illegal trade of wildlife. The event was concluded by a general discussion session that resulted in suitable recommendations relating to use all efforts to highlight the importance of combatting illegal trading in due time.